Next School Principal
We are pleased to announce that Abby Martin has been selected as the next school principal. She will be joining the staff beginning July 1, 2022. Mrs. Martin will be filling the position vacated by Alan Lammers who is retiring end of the 2021-22 school year.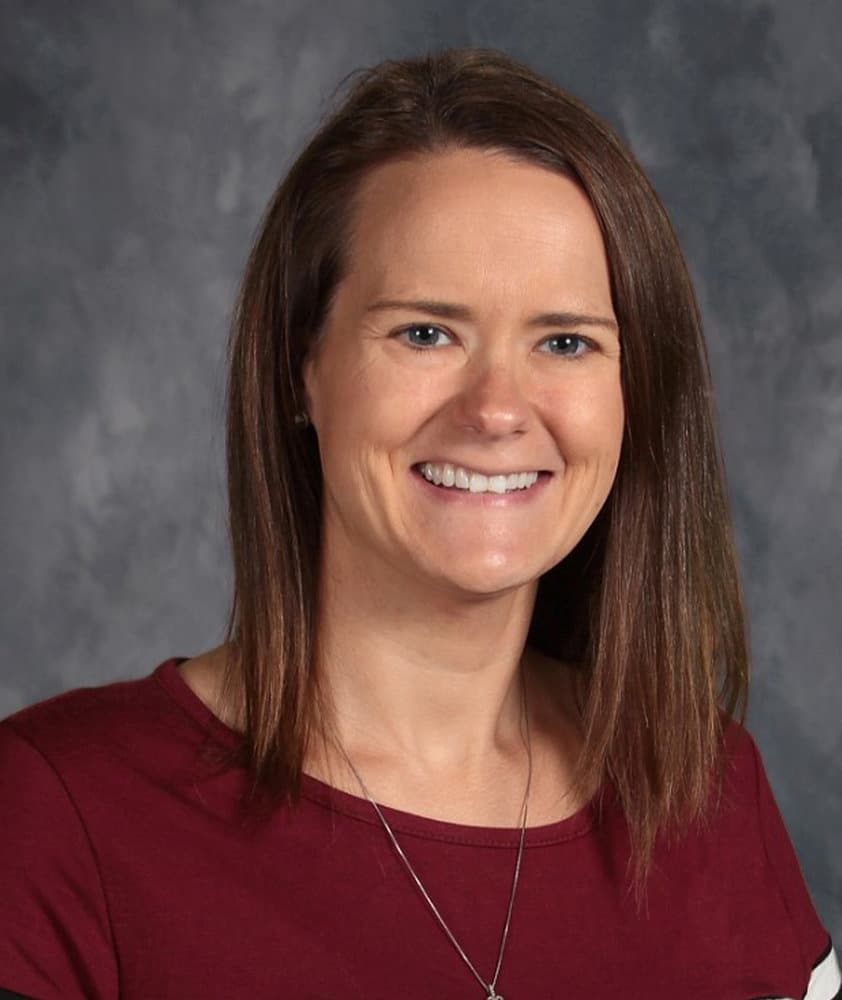 "While we were sorry to receive Mr. Lammer's resignation, we are excited to have Abby Martin as his replacement," said Father Mark Smith, pastor of Ss. Peter & Paul Catholic Parish. "Her experience, especially in Catholic schools, will undoubtedly be a benefit to our students." "We are happy to have Mrs. Martin at Ss. Peter and Paul Catholic School," said Allison Frederick, school advisory board president. "Her experience as a principal and her commitment to Catholic education make her a great fit for our school."
Mrs. Martin currently serves as the principal of Sedalia's Sacred Heart Catholic School, the only diocesan school teaching preschool through high school. Prior to that role, she served as principal at St. Andrew Catholic School, Tipton, (2016-20), preschool teacher at St. Helen Catholic School, Pearland, Texas (2015-16), an elementary teacher and art and music instructor for the Harrisburg School District (2012-14), and in early education at School of the Osage in Lake Ozark (2009-12).
"It is with great excitement that I return to my hometown of Boonville to become part of the amazing staff at Ss. Peter and Paul," said Mrs. Martin. "In the past six years I have had the pleasure of collaborating with Mr. Lammers as colleagues in the Jefferson City Diocese. The caliber of education that Ss. Peter and Paul works to provide for the students is one I am excited to uphold and build upon. It is a blessing to share the responsibility of raising up servant leaders who glorify Christ in their thoughts, speech, and action, while also preparing them for academic excellence. I look forward to meeting those in the parish I don't know and continuing to build on existing relationships this coming school year as we form disciples of Christ."
Mrs. Martin is a 2005 graduate of Boonville High School. She holds a Bachelor of Arts in Physical Education from Westminster College. She earned her Early Childhood Certificate from Central Methodist University/State Fair College, and her Masters of Administration from William Woods University. She holds certifications in Initial Missouri Early Childhood Education (Birth-Grade 3) and in Administration (K8). Mrs. Martin and her husband are the parents of three children: Breklyn, Kaden, and Kellen.
SSPP Catholic School serves more than 180 students in pre-school through eighth grade. The school has been a mission of the parish since the 1850s.