In our parish, there is something for everybody. Find ways you can get involved and connect to our community today.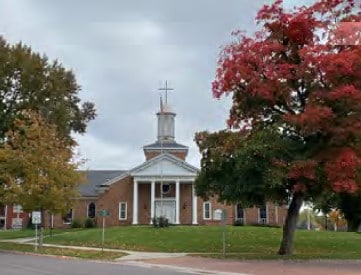 Mass and Reconciliation Info
WELCOME to all who have come to worship and pray with us.  We're glad you're here! 
---
Weekend Masses
5:30 p.m. Saturday
10:30 a.m. Sunday
---
Weekday Masses
6 p.m. Tuesday
8:15 a.m. Wednesday, Thursday, & Friday
9 a.m. Saturday

Livestreamed Masses
You can watch Mass on our Facebook page, SS Peter & Paul Church — Boonville, Mo.
---
Sacrament of Reconciliation

Sunday: 9:45-10:20 a.m.
Tuesday: 5:30-5:50 p.m.
Wednesday: 7:45-8:05 a.m.
Thursday: 7:45-8:05 a.m.
Friday: 7:45-8:05 a.m.
Saturday: 4:45-5:15 p.m.
By appointment
See this week's bulletin with information about parish and community events, news and a word from our Pastor.
The bulletin deadline is Tuesdays at 4 p.m.  Email bulletin items to:  bulletin@ssppparish.net .
Join us to celebrate our parish feast day, Wednesday, June 29, 2022! We will celebrate with Mass at 6 p.m.,...
Find things to do across the diocese with the Diocesan Events Calendar
Parishes and Catholic organizations across the diocese can submit events to the Diocesan Events Calendar. This calendar is full of things to do across the 38 counties our parishes reside in.
Links to more information are available by clicking on words highlighted in blue or the download graphic Bishop's messages Diocesan report on Synod listening sessions finalized Thank you to all…
Read More
As pilgrims on a journey, we are guided by the Holy Spirit to know and serve the Lord, by reaching out to others in love and service. Our parish offers these resources to parishioners to enrich their spiritual life, enhance their knowledge and form them as missionary disciples.